Attorney Alena Shautsova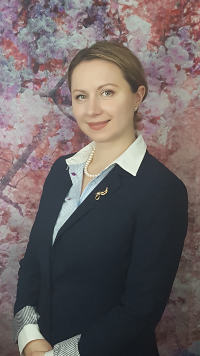 Alena Shautsova was admitted to practice law in the United States in 2008. She comes from Belarus where she graduated with honors from one of the most prestigious law schools in the former USSR. Following her graduation in Belarus, she entered the practice of business law while pursuing a second higher education degree in Economics and Management. Her native language is Russian.

In 2005 the US Department of State awarded Ms. Shautsova with a highly competitive Eduard S. Muskie scholarship that allowed her to obtain a Master's Degree in Law from the Case Western Reserve University in Cleveland, Ohio. After her graduation from the Case Western, Alena interned for the United Nations NGO Global Action on Aging in New York.

In 2007 Ms. Shautsova successfully sat for the New York bar examination. Currently, she focuses on Civil Law, Employment Discrimination, Immigration, Personal Injury, and Class Actions. Ms. Shautsova is a member of the New York State Bar Association and American Bar Association.