Visiting Family Members In The US While Immigrant Petition Is Pending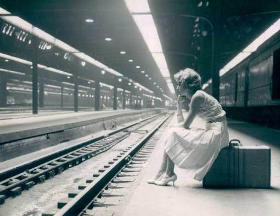 US Immigration laws prohibit issuance of a non-immigrant visa to an individual who has "immigrant intent": a person who wishes to stay in the US. As a result, many are afraid to file I 130 immigrant petitions for their family members and lose the precious time.
Recently, CBP confirmed that they would allow family members with pending I 130 petitions pending into the US on non-immigrant visas, but only if a person proves that he/she has a legitimate, non-immigrant interest in visiting the US. Each situation will be resolved on a case by case basis. It means that the applicant for the non-immigrant visa, or a holder of the non-immigrant visa with a pending I 130 or other immigrant petition, would have to prepare for their interview with the US consular officer or a CBP officer very well.
Remember: your electronic devices and social media accounts can be searched when you are trying to enter the US. If an officer finds information that is contrary to the declared purpose of your visit, you will be denied visa or entry into the US.
Also, it is no-desirable "to change your mind" while in the US, and try adjusting your status after you already told a CBP officer at the border that you are just coming to "visit." This may open the door to bigger problems and a necessity to apply for a fraud/misrepresentation waiver.
If you have questions regarding non-immigrant visas, please request an appointment by calling 917-885-2261 or by emailing us at office@shautsova.com.