US Green Card Help By NY Lawyer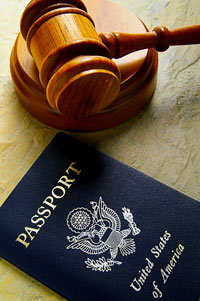 An individual may be eligible for a US green card (lawful permanent residency) if certain legal requirements are met. There are different paths to a "US green card". An individual may be sponsored by a family member or an employer in order to obtain a US green card. See Immigrant visas. Persons granted asylum or refugee status in the U.S. may be eligible to adjust their immigrant status to one of a permanent resident (green card). There can be a Diversity Visa Lottery Program option (USA green card lottery). An immigration attorney can review the circumstances of an individual case and recommend available options.

Law firm of Alena Shautsova offers help from experienced New York lawyer that will help you through the process of acquiring US green card.

If you have a question, call US immigration lawyer now: 917-885-2261 or fill out this contact form.

Our lawyers speak English and Russian.