US Citizenship Lawyer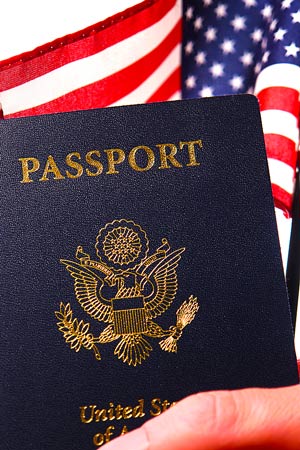 US citizenship is the ultimate goal of any U.S. immigrant. At the law office of Alena Shautsova, our NYC Immigration attorneys will help to make sure your process will go as smooth as possible. Remember, that recently, the regulations started to change rapidly, and at times they change while your application is in process. Such a rapid change requires a creative and timely response, which our NYC naturalization attorney is prepared to provide.
Our U.S. citizenship services include:
Review of the criminal arrest and conviction records to determine any potential obstacles for naturalization
Reviewing of any potential "unlawful acts" issues related to Good Moral Character criterion
Researching of applicable laws necessary to address the client's circumstances
Identifying and addressing any obstacles to US citizenship related to prior filings, selective service registration or English language abilities
Reviewing travel records, employment and marriage records to address any potential issues
Obtaining and reviewing prior Immigration history if necessary
Contact our NYC Citizenship lawyers to help you to go through the process and do not leave your Immigration status to a chance!
The US citizenship may be obtained three different ways. The first way is by birth. One is automatically a citizen if he or she was born in the United States. One is also a citizen if he or she is born outside the US and is the offspring of at least one US citizen and certain conditions apply.
The second way one can obtain US citizenship is by meeting the requirements for US citizenship established by the Child Citizenship Act, which has been in effect since February 27, 2001. If the child meets these requirements, then he is automatically a US citizen even though he was not born a US citizen and did not go through the naturalization process to become a US citizen. In this scenario, one may want to obtain a certificate of citizenship to prove US citizenship.
The third way one can become a US citizen is through a process called naturalization. Naturalization enables a non-US citizen to become a United States citizen. A person must meet certain requirements established by the US law. Among them are age, residence, and physical presence, good moral character, knowledge of the US government and history and English language.
Apart from the US citizenship acquired by birth in the United States and its territories, one can become a US citizen through a naturalization process. The laws of the United States provide an opportunity for US permanent residents to apply for US citizenship under certain conditions. The most important of them are continuance residency requirement and a good moral character of the applicant.