Automatic Citizenship For Children: Custody Issue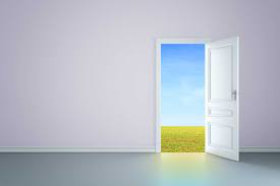 When a parent naturalizes and has children under 18 years old on the date of the naturalization, typically, the Immigration officers will remind that parent that now he/she should file and obtain US passports for those children. Sometimes, however, the things do not work out the way we plan.
Child's Qualifications for the Automatic Citizenship
It is not enough that a parent becomes a citizen before the child's 18th birthday. The child has to meet certain requirements as well. First, the child has to be under 18 years old on the date of the parent's oath ceremony. Second, the child has to be a green card holder or a permanent resident at the time the parent naturalizes. And third, the child has to be in "legal and physical custody" of the naturalized parent. 8 USC 1431(a).
At times, the US government will dispute the child's automatic citizenship due to their challenge of "legal" and/or "physical custody" requirement. This happened, for example, in a recent 2d Circuit Court of Appeals case Khalid v. Sessions. In that case, Khalid was under 18 years old when he was placed in a criminal custody: pretrial juvenile detention. While incarcerated, his father became a US citizen, which happened prior to Khalid's 18th birthday. The government placed Khalid in removal proceedings arguing that the "physical custody" requirement for the automatic citizenship was not met, and Khalid did not become a US citizen when his father naturalized. The government based its argument on the fact that Khalid did not physically reside with the parent at the time of the parent's naturalization.
The Federal Court disagreed. The Court stated that Khalid's temporary separation from his USC parent did not break the physical custody requirement necessary for the automatic citizenship. The Court emphasized that "physical custody" is more than a mere residence. It is a parent's obligation and right to make important decisions on behalf of the child: caregiving functions.
Because the Court ruled that the physical custody requirement was met, removal proceedings against Khalid were terminated.
Significantly, it took Khalid to reach the highest court in New York to be able to convince the government that he was, in fact, a US citizen. Sometimes, the road to the citizenship is not easy, even though the steps one needs to take for it are simple.
If you have questions regarding citizenship eligibility, please schedule a consultation by calling 917 885 2261 or emailing office@shautsova.com.