Stuck I 751 Petition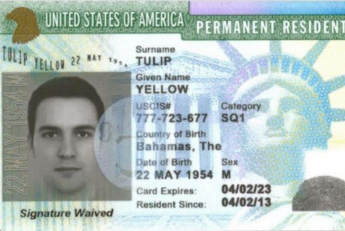 An I 751 petition is a petition that has to file by a conditional resident who received his/her status based on marriage. Without the grant of the I 751 petition, a person's application for citizenship (naturalization) would not be granted. It is a necessary step towards "legalization" in the US.
If I 751 petition is filed jointly, there is a deadline for its filing: 90 days before the second anniversary of the conditional permanent residence.
Many believe that I -751 petition is just a formality because the conditional permanent residence has been granted already. But this is not the case. In practice, I -751 petitions take longer to get approved then the original submission; the petitioner and the spouse may be called for another interview; and if I -751 is denied, the person will be placed in removal proceedings.
Recently, however, there is another "trend": I 751 petitions are simply getting "stuck": they remain pending for years, sometimes, for five-eight years… Of course, a person whose I -751 is pending is still a conditional resident and has a right to work and even travel outside the US. But a conditional resident cannot change his/her residence from the one based on marriage to the one based on employment; cannot 'adjust' his/her status again based on a different basis or a new marriage; and as stated above, cannot have his/her application for naturalization get granted.
What to do if the I 751 has been pending for years and the USCIS gives you a standard response to all your info pass/customer calls inquires?
First, you may ask a USCIS Ombudsman or US Congressman to follow up on your case. In some limited situations, it did help to receive a resolution.
Second, you may want to file for citizenship, if eligible. Note: your application for naturalization will not be granted unless I 751 is approved. But, it will help to get a decision on I-751. Here, you will likely face a problem of a "missing file" at the time of the interview and an offer of "waiting" a little longer. It will be important to be firm and demand immediate resolution of I 751.
Third, you may file a lawsuit against USCIS to force them to decide on your case. This may work if all other methods are not available or failed.
If you have questions regarding pending I-751, please call at 917-885-2261.