New Policy Changes For Citizenship English Requirements Waiver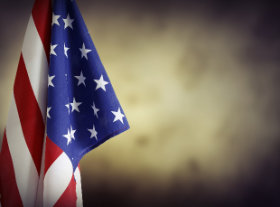 One of the requirements for naturalization is for the person to be able to read, write and speak English. In some cases, however, the US government may waive this retirement if a person can establish that he/she has a certain disability that prevents him or her to learn English. In such a case, a person will be questioned in a native language and the requirements of speaking, writing and the requirement of knowledge of the US history will be waived completely.
Recently, USCIS updated its policy regarding the submission of waivers that help to receive such an exception. First of all, the waiver now has to be submitted with the initial application. Even though it is possible to bring the waiver to the interview, the person will have to provide a detailed explanation as to why the waiver was not submitted initially.
Second, an officer may direct the person to be evaluated by a professional of the USCIS's choice. It is an important change. It means that if a subsequent opinion by a new doctor determines that person's disability is not justified, the person will have to pass English test requirements to receive citizenship. The following professionals may issue a waiver for the naturalization purposes Medical doctors; Doctors of osteopathy; and Clinical Psychologists.
Third, if the applicant's previous immigration file does not contain any indications of disability where it would be reasonably expected to do so, the officer may question the validity of the entire waiver form.
Fourth, the officer will be challenging the waiver submission, if the same medical professional used "boilerplate" language in previous applications; an interpreter used for N 400 form or the waiver form is known to have committed fraud; other evidence available to officer indicate fraud.
If you have questions regarding medical exceptions for naturalization, please book an appointment by calling 917-885-2261 or here