Asylum: Family As A Social Group And Ms-13 Gang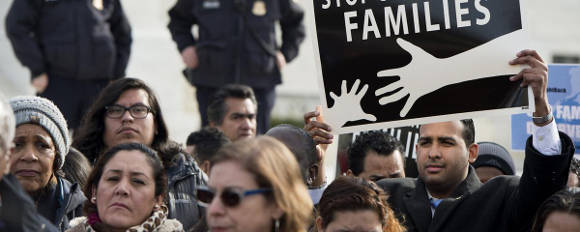 A family as a social group for the purposes of asylum claims is a relatively new trend: the Board of Immigration Appeals (BIA) recognized the family as a social group in 2011. The law is not settled yet, however, and many cases are hard to win at the first level, especially if the one-year deadline was lost. Many, but not all. Mr. Salgado-Sosa, a native of Honduras, was able to obtain his first victory only on a Federal court level, losing his case before the Immigration Judge (IJ) and before the Board of Immigration Appeals.
Mr. Salgado-Sosa entered the US in 2005. He was served with notice to appear in 2010, and only then filed his application for asylum. At the removal hearing, Salgado-Sosa testified to and presented evidence regarding the events that led to his flight from Honduras and to the United States. Noting his family's warnings that MS-13 continues to ask about his whereabouts, he confirmed that he remains in fear of returning to Honduras.
The Immigration Judge held that the Mr. Salgado-Sosa missed the one-year deadline and the 2009 coup in Honduras did not renew the deadline for him; the judge also stated that Mr. Salgado-Sosa did not prove a nexus between the persecution and social group. The BIA agreed with the IJ.
Only Federal Court agreed with Mr. Salgado- Sosa. The Federal Court stated the respondent demonstrated a nexus between persecution and a protected ground because "at least one central reason" for the harm he faced was membership in a social group consisting of his family. See 8 U.S.C. § 1158(b)(1)(B)(i). The record, the court, stated was clear that Mr. Salgado-Sosa was attacked by the gangs because he was the relative of his stepfather and the stepfather refused to pay the gangs, and not because of his own issues with the gangs. Just because the gangs had a financial motive in the center of their actions, it did not ruin the respondent's asylum claim.
Finally, the Federal Court also stated that the change in asylum law that came from the BIA might constitute change circumstances necessary for Mr. Sosa to revive his deadline.
The case is coming from the Fourth Federal Circuit and is an important decision that once again clarified the nexus requirement for family-social-group cases. Salgado-Sosa v. Sessions, (16-1594 Doc. No. 4th Cir., February 13, 2018).