EB-1A Visa For A Person Of Extraordinary Ability How To, Requirements And FAQ For Complete Simplified Explanations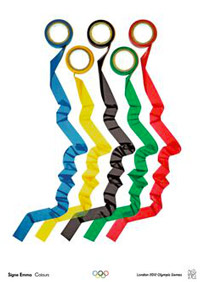 US EB1 self-petition is an option for some people who would like to move and live in the United States. As a rule, if a person would like to receive a green card or permanent residence in the US, he or she has to be sponsored by an employer or a family member. But at times, a person can file for himself or herself, self-sponsoring! One such opportunity is reserved for persons with extraordinary abilities. At times, people refer to it as an "Einstein Visa." You may recall, that a wife of President Donald Trump Melania is said to have used this "Einstein Visa" to receive her green card in the US. But the truth is that one does not have to be an "Einstein" to receive it. Even though the bar is high, it is not that high that it will disqualify all but super-geniuses. Extraordinary ability means a level of expertise indicating that the individual is part of that small percentage that has risen to the very top of the field of endeavor. It is believed that an applicant has to fall into about 10% of the best in his her field of endeavor.
When an individual first begins researching any visa that involves a person of EB1 "extraordinary ability" the first question that is always asked is "will I qualify as a person of extraordinary ability?" If you are asking yourself this question then you may be interested in the below article.
What are the qualifications to be considered a person of extraordinary ability?
First Step
The Extraordinary ability for immigration purposes requires sustained national or international acclaim in your professional field. Usually, the first criterion focuses on awards.
FAQ: What are the fields in which one can apply for this self-sponsorship, extraordinary ability visa?
The truth is, that it can be pretty much anything: from arts and sports to business… The law recognizes the following fields: science, arts, education, business, and athletics. But these are broad categories. For example, a competing athlete who won multiple high-level championships, a researcher and a trainer who helped to train individuals for various high-level competitions, a musician with concerts at the world-recognized venue, a designer of clothes, and business person with the recognized achievements may all qualify for the EB1 visa.
FAQ: Do I have to get an O-1 visa first?
No, one does not need to file and obtain an O-1 visa first before filing for EB1 extraordinary ability self-sponsorship.
The legal preamble to the requirements set forth for EB-1A states that this category is reserved "for the small percentage of individuals who have risen to the very top of their field of endeavor."
This can be evidenced by major internationally recognized achievements such as the Nobel Peace Prize or an Olympic medalist. One of the requirements of such recognized achievements and its importance is the amount of media coverage the event has received as well as the restrictions placed upon the field in which an individual may claim extraordinary ability.
For Example:
The Nobel Peace Prize
Olympic Medalist
Research Scientist
Individuals who possess Ph. D. qualifications
Mr. Universe
Internationally acclaimed pianist

FAQ: Do I have to be in the United States to file for EB1?

No, one does not have to be in the US to submit an I -140 EB1 petition! While the petition itself has to be filed in the US, an attorney who is in the US can submit the petition when the person is overseas.

These are simply examples of clear-cut cases for EB-1A visa petitions. There is a wide variety of professionals who can be considered the top of their field of endeavor, for example, Karate is not currently an Olympic sport, however, if an individual possesses sufficient knowledge to be considered the top of his field of Karate they may qualify for EB-1A visa status.

If an individual cannot demonstrate that they have obtained status similar to the Nobel Peace prize then they must demonstrate 3 of the following 10 criteria designated by USCIS. Meeting of these requirements for the EB1 qualifications is still our "first step":
Have you received any lesser nationally or internationally recognized prizes or awards for excellence in the field of endeavor?
Are you a member of associations that require outstanding achievements of their members as judged by recognized national or international experts?
Is there published material in professional or major trade publications or major media about you which relates to your work in the field?
Have you participated on a panel or individually as a judge of the work of others in the same or in an allied field of specialization?
Have you made original scientific, scholarly or business contributions that are of major significance?
Have you authored scholarly articles in professional journals or other major media?
Has your work been displayed at artistic exhibitions or showcases?
Have you played a leading or critical role for an organization with a distinguished reputation?
Have you or will you command a high salary or other remuneration for your services in comparison to others in your field?
Have you enjoyed commercial successes in the performing arts?
If you believe that you qualify for at least 3 out of the 10 referenced criteria you may qualify for an EB-1A Visa.
Now, of course, each of these criteria comes with its own detailed requirements, not explicitly specified in the language of the law, but developed by the USCIS in its practices and regulations. The good news is that USCIS cannot require any specific evidence that an applicant has to submit, but rather it allowed a person to submit any relevant evidence, as long as it meets the regulations, and one type of evidence can be used to meet several criteria. Here, we will discuss how to meet the above-mentioned points:
(1) Awards: USCIS calls these criteria as evidence of receipt of lesser nationally or internationally recognized prizes or awards or excellence in the field of endeavor. What is important here is that the awards have to well documented: the award usually cannot be local or regional. But, let's say the award is issued by the governing body of a mega-police. Here, USCIS may accept it as evidence of recognition on a national level! Most awards granted for junior athletic or music competitions will not count, as well as dean's lists, scholarships, competitive post-doctorates awards...
What if one was nominated for a prestigious award but actually has not received it? Well, if he or she was nominated for Academy Award or Nobel prize, this will definitely do!
FAQ: Can one use an award that was given to a team?
Also, if an award was issued a working group or a team, a person may still use it if he or she can demonstrate that "the award was primarily attributed" to applicant's work, or that the award was given to a small group and it indicated the acclaim of all members of the group.
The key here would be to document that the award was prestigious and was in fact given to the applicant.
(2) Membership: the membership in associations and professional organizations can be used to prove acclaim only if acceptance to such organizations is very selective and is provided to those who demonstrated significant achievements in the field. Of course, evidence of how the association is selecting its members must be produced as well, along with other documents demonstrating the importance and significance of the association.
FAQ: What is the burden of proof for I140 EB1 petition?
The burden is "preponderance of the evidence." If a petitioner provides supporting documentation that satisfies the regulatory prongs, and such documentation is legitimate (i.e. not forged, issued in error, inaccurate, etc.), Kazarian v. USCIS, 596 F.3d 1115, C.A.9 (Cal.), March 04, 2010 (NO. 07-56774) prohibits USCIS from "unilaterally imposing novel substantive or evidentiary requirements beyond those set forth at 8 C.F.R. section 204.5."
(3) Publications: this criterion will be met if a person can demonstrate that there are distinguished magazines and newspapers who published a recent article about the applicant. A copy of the publications must be attached. The article must contain the name of the author and the date of the publication. If an article simply refers to the applicant or his or her work is this not enough. The publication has to be in a professional or trade source, or major media outlet. The circulation of the publication has to be proven! USCIS took a position that internet-based articles may not count, so as articles from Wikipedia!
(4) Acting as a judge: here, USCIS will look of evidence of an applicant being a judge of his/her peers. If an applicant reviewed articles of his/her peers to be included in prestigious publications, this may count! Evaluating the work of subordinates would not count. Also, there should be evidence of how the applicant was chosen to be a judge (basically, he/she was chosen because of the high level of acclaim).
(5) Major contributions to the filed: here, an applicant has to produce evidence that he/she made an original contribution to the field at large and this contribution is major and significant. To meet this criterion, an applicant may produce proof that his/her work influenced work of others (a book was adopted for the study course in the university; a theory became accepted and reliable in the field; evidence of presentations at the prestigious conferences, securing awards for major business achievements, published albums of work, and so on).
(6) Scholarly articles: here, the focus will be on the outlets where the articles were published, and citations that reference the work as an authority. When there are multiple authors, USCIS will give weight to those articles where the applicant is the first author.
(7) Exhibitions and showcases: here, an applicant will have to demonstrate the venues were of distinction and the applicant's work was significant to the exhibition. Of course, when one had a personal exposition in a major museum, this will count. But it is possible to meet these criteria with a lesser exposure as well. Catalogs, brochures, and posters will be useful here. Media coverage of the event will be helpful as well.
(8) Leading or critical role for organizations or establishments that have a distinguished reputation: evidence of past employment at such organizations, awards received during employment, evidence of work without compensation: all will count. Documents proving the organization's status must be attached. Examples of positions: CEO, vice president, member of the board of directors, head of the critical department.
(9) High salary: this point can be proven by surveys of compensations of the others in the field and by producing payroll records and tax returns.
(10) Commercial success: evidence of receipts, sales, box office, and so on. How much money were you able to acquire because of your work? The number of copies sold is a good way to prove this requirement.
An applicant should and is expected to use letters by experts in the field to meet the above criteria.
Second Step
The second set of criteria that needs to be established to solidify your qualifications as an EB-1A visa holder is that you must demonstrate that you will continue to work in your area of expertise while in the US.
For example, Justin Bieber at one point held an EB-1A Visa, if at that point he decided that he wanted to make a career change and be an actor instead of a singer like Jennifer Lopez he would fail to qualify for USCIS' second set of criteria. It is very specific and held to a high standard. Justin Beiber's options at that point in time would have been to continue his singing career, or alternatively, he could have potentially coached individuals for professional singing.
Another example of this criterion is that a famous Russian Samba boxer decides that he is getting too old to continue competing, he now can train students to compete for Samba. He cannot open up a restaurant with his earnings until he has adjusted his status at least to a green card holder.
While the contract of employment is not required, evidence of future contracts, jobs, performances, and so on will help to pass this step, along with the applicant's own statement.
Third Step
Finally, if an Eb1 applicant passed steps 1 and 2, he or she has to demonstrate how his or her work will substantially benefit the United States. How to prove that the applicant's work will benefit the United States: there is no direct explanation of this point in the regulations. However, in Matter of Price, 20 I&N Dec. 953 (Assoc. Comm. 1994) there is an explanation of what USCIS shall be looking for: a substantial benefit to the U.S. in any of its aspects, interests or needs will do, as aliens who work in the area of their extraordinary ability will substantially benefit the interests of the U.S. in some fashion and pass this test.
If you need help with EB1 extraordinary ability evaluation or process, reserve your consultation by calling 917-885-2261 or here.
Like our Facebook page to stay abreast of latest news and developments in the US Immigration.