EB-1A Visa For A Person Of Extraordinary Ability How To, Requirements And FAQ For Complete Simplified Explanations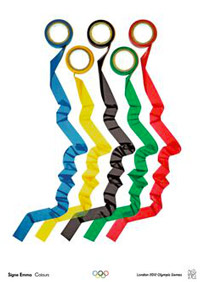 When an individual first begins researching any visa that involves a person of "extraordinary ability" the first question that is always asked is "will I qualify as a person of extraordinary ability?" Here is a short article that may help you to answer this question.
What are the qualifications to be considered a person of extraordinary ability?
First Criteria
The Extraordinary ability for immigration purposes requires sustained national or international acclaim in your professional field. The legal preamble to the requirements set forth for EB-1A states that this category is reserved "for the small percentage of individuals who have risen to the very top of their field of endeavor".
This can be evidenced by major internationally recognized achievements such as the Nobel Peace Prize or an Olympic medalist. One of the requirements of such recognized achievements and its importance is the amount of media coverage the event has received as well as the restrictions placed upon the field in which an individual may claim extraordinary ability.
For Example:
The Nobel Peace Prize
Olympic Medalist
Research Scientist
Individuals who possess Ph. D. qualifications
Mr. Universe
Internationally acclaimed pianist
These are simply examples of clear cut cases for EB-1A visa petitions. There is a wide variety of professionals who can be considered the top of their field of endeavor, for example, Karate is not currently an Olympic sport, however, if an individual possesses sufficient knowledge to be considered the top of his field of Karate they may qualify for EB-1A visa status.
If an individual cannot demonstrate that they have obtained status similar to the Nobel Peace prize then they must demonstrate 3 of the following 10 criteria designated by USCIS:
Have you received any lesser nationally or internationally recognized prizes or awards for excellence in the field of endeavor?
Are you a member of associations that require outstanding achievements of their members as judged by recognized national or international experts?
Is there published material in professional or major trade publications or major media about you which relates to your work in the field?
Have you participated on a panel or individually as a judge of the work of others in the same or in an allied field of specialization?
Have you made original scientific, scholarly or business contributions that are of major significance?
Have you authored scholarly articles in professional journals or other major media?
Has your work been displayed at artistic exhibitions or showcases?
Have you played a leading or critical role for an organization with a distinguished reputation?
Have you or will you command a high salary or other remuneration for your services in comparison to others in your field?
Have you enjoyed commercial successes in the performing arts?
If you believe that you qualify for at least 3 out of the 10 referenced criteria you may qualify for an EB-1A Visa.
Second Criteria
The second set of criteria that needs to be established to solidify your qualifications as an EB-1A visa holder is that you must demonstrate that you will continue to work in your area of expertise while in the US.
For example, Justin Bieber at one point held an EB-1A Visa, if at that point he decided that he wanted to make a career change and be an actor instead of a singer like Jennifer Lopez he would fail to qualify for USCIS' second set of criteria. It is very specific and held to a high standard. Justin Beiber's options at that point in time would have been to continue his singing career, or alternatively, he could have potentially coached individuals for professional singing.
Another example of this criteria is that a famous Russian Samba boxer decides that he is getting too old to continue competing, he now can train students to compete for Samba. He cannot open up a restaurant with his earnings until he has adjusted his status at least to a green card holder.