EB2 National Interest Waiver: Technicalities That Determine The Case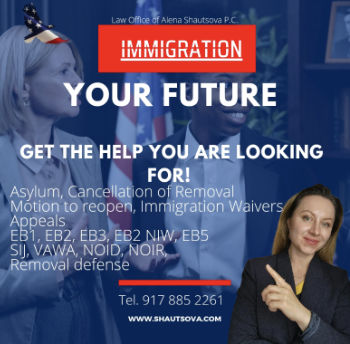 EB2 NIW or employment self-petition based on a national interest waiver is a way for a non-citizen to obtain permanent residency in the United States without the need of an employer petitioning for them and without the need to comply with labor certification. It can be a great option for those with advanced professional degree (Master's and higher), and/or those who meet definition of alien with "exceptional abilities."
Here, we will discus the technicalities that you need to pay attention to when submitting EB2 NIW.
First of all, when the US Immigration law refers to an academic degree, it implies a degree received in the United States or from a United States educational institution. But most applicants for the EB2 NIW will not have that. Most likely, they will have a degree from their home countries. In such a case, the degrees they possess will be considered and called an "equivalent" and will require a professional evaluation by a reputable company.
The foreign degree equivalent is a curious topic for it can be found that one meets the requirements for a US Master's degree with a combination of education and experience!
According to the USCIS regulations:
A U.S. baccalaureate degree or a foreign equivalent degree followed by at least 5 years of progressive experience in the specialty is considered the equivalent of a master's degree. If a doctoral degree is customarily required by the specialty, the beneficiary must have a U.S. doctorate or a foreign equivalent degree.[6]

A beneficiary can satisfy the advanced degree requirement by holding either a:

U.S. master's degree or higher or a foreign degree evaluated to be the equivalent of a U.S. master's degree or higher; or
U.S. bachelor's degree, or a foreign degree evaluated to be the equivalent of a U.S. bachelor's degree, plus 5 years of progressive, post-degree work experience.[7]

A beneficiary who does not possess at least a U.S. bachelor's degree or a foreign equivalent degree is ineligible for this classification.
Interestingly, a bachelor's degree cannot be satisfied as a combination of education and experience. "The professional classification requires the Beneficiary to possess a single U.S. bachelor's degree or a single foreign equivalent degree, not a combination of lesser degrees." Matter of K-P-M, Sept. 2017. However, over the years, the interpretation of the single source degree expanded. In addition, it is possible to meet the requirement of a bachelor's degree by a combination of degrees/education. Letter, Hernandez, Director, Business and Trade Services, USCIS, HQ 70/6.2.8. (Jan. 7, 2003).
Once you hop through the obstacles of showing that you have the necessary degree/experience, you have certain plans to advance the national interest of the United States, and means to do so, you will be facing another challenge: how to properly submit documents to USCIS that they will not be rejected. The obvious would be to follow the instructions for the forms. But which forms to file?
ETA 750B or ETA 9089
If you are seeking premium processing, you will be submitting USCIS form I 907, followed by the form I 140. If at the same time you are filing for adjustment of status, you should also submit I 485, I 765, and I 131 forms. But often overlooked, in addition to I 140 form, under the archaic regulations, you also have to submit form ETA 9089, parts J, K and L filled out thoroughly, and submitted in original. Note that when you are filling out ETA 9089 you must list the name and phone number of your supervisor at each job, non-technical disruption of the duties, and dates of employment in the format mm/dd/year. Do not forget to list all qualifying experience, not just the experience for the past 3 years. The regulations state you can submit the old version of the labor certification form ETA750B, but since it has been technically abandoned, my office uses ETA 9089 only.
Getting the Actual Green Card or Permanent resident status
Now, you need to know that even though there is premium processing for I 140 EB 2 NIW petition, there is no such thing for adjustment of status process. It means that the forms I 485, I 765, I 131 that you may be able to file together with I 140 will remain pending for a while, even though your I 140 may be approved. Recently, however, according to the visa bulletin, the Eb2 category is oversubscribed, and it is not possible to file I 485 application for adjustment of status with I 140 form. It means that for those who are in the US, they will have to find a way to maintain lawful non-immigrant status until the time they can submit their application for adjustment of status, or they would fall out of the status for no more than 180 days prior to submitting their application for adjustment of status to qualify for exception to adjustment. If this is not achievable, a departure from the US will be required to pursue consular processing, and the applicant must be mindful of 3/10 year-bar associated with unlawful presence time that may apply.
If you need help with an Employment Immigration, EB2 National Interest Waiver, call to book a consultation at 917 885 2261 or order it online.