Expansion Of Expedited Removal: New Attack On Due Process Rights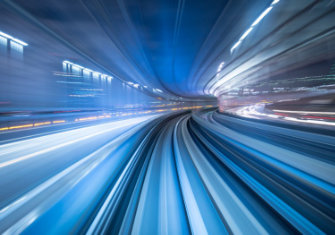 It's no secret that the current U.S. administration has been cracking down on immigration, and a new policy released by President Trump has only further strengthened these efforts. The policy expands the process of expedited removal—when the U.S. Customs and Border Protection (CBP) quickly removes non-U.S. citizens without bringing them before a judge—to be implemented across the entire country. Previously, expedited removals could only apply to people within 100 miles of the border and those who have been in the country for up to two weeks. Now, any non-U.S. citizen who is unauthorized to be in the country can be subjected to expedited removal no matter where they currently reside if they have been here for less than two years. This recent expansion could immediately threaten an additional 20,000 people, as nearly 40% of people encountered by immigration authorities in 2019 have been in America for less than two years.
  The updated policy for expedited removal infringes on many humanitarian rights; improper deportations will only increase because the people being deported will not have access to an attorney or interpreters, and even U.S. citizens could be forced to carry their passports around to avoid the risk of being removed nearly overnight. Fortunately, Trump's new policy was immediately met with resistance by Lee Gelernt, deputy director of the ACLU's national Immigrants' Rights Project, who recognized the violation of immigrants' right to due process and claimed that the ACLU will "speedily challenge" the policy. However, this effort may be in vain because once the government deports someone, it is nearly impossible to retroactively bring them back and give them the right to a fair trial even if the policy is eventually overturned.
  Another concern is that even with proper documents and a legitimate status in the United States, people must prove to an Immigration and Customs Enforcement (ICE) officer that they have been continuously living in the country for more than two years, and need to do so in the time frame of just two days. The most pressing issue with this is that some ICE officials will dismiss evidence if they deem it insufficient even if it should be enough to be convincing. This could pose to be a problem even for U.S. citizens such as Francisco Erwin Galicia, a 27 year-old man who was stopped in North Texas by an immigration officer and detained for only having his school ID on him at the time despite later providing CBP officials with his original birth certificate from Dallas, Texas, his health insurance card, and his high school ID. This new policy would only allow people two days to convince immigration authorities of their status, even if they have the correct paperwork to legally reside in the U.S. As shown with Galicia, the evidence may not be convincing enough even if it is correct and there is no trial to further prove his claim to residency. Galicia is most likely not the only U.S. citizen currently detained and in danger of removal despite having all of the necessary paperwork.
  The expedited removal proceedings do allow for some very limited forms of relief: credible fear and reasonable fear interviews, to ascertain if a person would qualify for asylum, withholding of removal or relief under Convention Against Torture. However, previous changes to these procedures coupled with the changes to asylum regulations/procedures make it very hard for a person to be able to present a meaningful defense.
  If you have questions regarding removal proceedings, expired status or possible defenses from removal, please reach out for a consultation at 917-885-2261.