Granting Refugee Status And Asylum For Those Refusing To Join Armed Conflict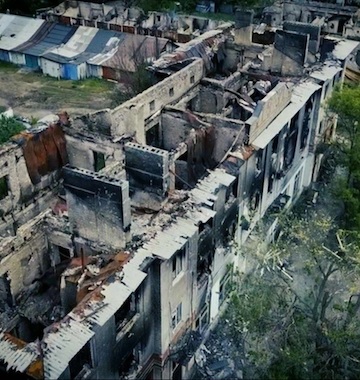 New developments from the Kremlin concerning the ongoing conflict between Russia and Ukraine have once again raised concerns about international refugee status for Russian conscripts in the ongoing conflict. On September 21, President Putin enacted an order on mobilization that paved the way for an additional 300,000 conscripts to be added to the Russian army. This comes after notable pushback from the Ukrainian effort, and President Putin is looking to take back lost ground. 3 days later, harsher penalties for voluntarily surrendering to an enemy, deserting, or choosing not to engage in combat were signed into law. Together, these actions bring up the issue of Russians who choose not to fight as refugees once more.
Many European nations, including the Baltic States, the Czech Republic, and Poland released statements declining to accept any people who tried to escape forced conscription. Germany was the sole voice in opposition to that, asserting that these people might qualify for refugee status.
The Ukrainian president spoke in favour of those trying to avoid forced enlistment, urging them to leave Russia. He also advised those who were forcibly enlisted to surrender, pledging not to return any Russians who surrendered. That point is key, because many fear the repercussions they would face for deserting, including the fact that they may be subject of imputed political opinion.
Indeed, international law dictates that countries should grant troops asylum as refugees if they are trying to avoid forced enlistment during an aggressive conflict. The laws are clear, and there is no overly extenuating circumstance that makes the current conflict exempt from that reasoning. Refugee status should be accorded to any who choose not to be conscripted, fleeing to avoid coercion into doing so. Some recent developments have provided more proof to support that assertion.
Understanding The Root Of The Issue
Standing troops cannot be charged with aggression as it is defined in the EU Council Directive. There is no legal justification for granting Russian deserters' asylum because of the aggressive character of Russia's war effort. Only those in command can be held accountable for aggression in the manner in which conflict engagements occur. However, if there are attacks against civilians, targeting of non-combatant establishments, and usage of unethical tactics and weapons: then a perspective solder who is forced to participate in illegal combat, may seek asylum. It is so because those actions have a different status under international law because they are committed by all ranks, from the lowest-ranking soldier to any commander. The result of this is that the particular issue with granting asylum because of an unwillingness to take part in the war at all is slightly different from granting it because the individual fought but did not commit war crimes. The UN's High Commission for Refugees makes its stance on this issue clear, saying that there can be a basis for a claim because of a refusal to take part in unethical practices.
The perceived issue is that there would be difficulty in defining the differences between orders to be deliberately aggressive and deciding to commit war crimes. However, the Council Directive, in addition to clear legal precedent, makes a case for differentiation. It cannot be stated with certainty that being deployed to Ukraine/Russia conflict will involve taking part in an aggressive war or committing war crimes. Despite this, there is still a case if the particular claimant refuses to participate in any persistent and systemic crimes.
Previous Legal Precedent On The Relevant Issue
The most recent similar case presented before Europe's highest judicial body occurred in 2020. The case pertained to a petition for refugee status by a certain E.Z., who had fled Syria six years prior to escape military service. The question was whether E.Z's claim was relevant in light of a pattern of abuse by Syrian troops during the country's civil war. They were denied asylum because they had not experienced any significant repercussions for desertion. The court came to the conclusion that it was possible to believe that the expected consequences for refusing to serve in that particular instance were enough to motivate the petitioner to seek refugee status.
Some nations' reluctance to offer sanctuary to people escaping Russian conscription seems to be based on doubts about whether the people actually express a sincere disapproval of the way Russia has fought the war. In these situations, determining whether a person is a refugee depends on how vulnerable they are to suffering severe persecution. The existence of alternative justifications would not bar refugee status, even for more complicated cases. The states have to fairly evaluate the cases of deserters, those who surrender, and are running from punishment.
If you need help with an Asylum case, please contact us at 917 885 2261 to book a confidential consultation.