How To Avoid Rejections Of Submission By USCIS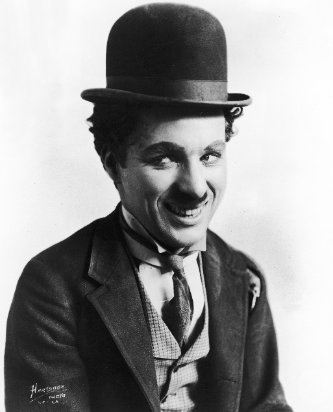 USCIS continues to update its policy manual to reflect the latest changes in how it is processing various requests for US Immigration benefits. When a person submits his or her package to USCIS, at times it gets rejected. Why would USCIS reject a submission? What would be a filing date when a person corrects the mistakes stated in rejection? How to avoid rejections, if possible? These are the questions we can find answers to in USCIS policy manual, Volume 1, part B.
(!)Fun Fact No.1: Do you know when the USA first established its Immigration authority over the newcomers at the border? Actually, USCIS policy manual states the following: "On January 2, 1892, the Immigration Service opened Ellis Island in New York Harbor. The Immigration Service began collecting arrival manifests from each incoming ship. Inspectors then questioned arrivals about their admissibility and noted their admission or rejection on the manifest records."
(!)Fun Fact No.2: Do you know that Charles Chaplin was denied admission into the United States and effectively was deported? It is true!
(!) Fun Fact No. 3: If you would like to amuse yourself, search for the history of the inadmissibility laws in the United States to learn who was regarded as "undesirable" for the US Immigration. According to the Overview of INS History, the US government started to control Immigration policies back in late 1800! "The Chinese Exclusion Act of 1882 and Alien Contract Labor laws of 1885 and 1887 prohibited certain laborers from immigrating to the United States. The general Immigration Act of 1882 levied a head tax of fifty cents on each immigrant and blocked (or excluded) the entry of idiots, lunatics, convicts, and persons likely to become a public charge."
Rejection of submissions can be connected to either mistake during the submission, or change of laws that happen between the person's mailing of the forms and prior to USCIS receipt of such forms.
Most common mistakes and omissions that cause USCIS to reject the submission:
Invalid Signature
Almost all immigration forms must be signed personally by the person filing for benefits. Most often these issues arise when it is a corporation and not a person that files for an immigration benefit. USCIS needs to make sure that the person who signs the forms is authorized to do so. Interestingly, the USCIS policy manual states that the signature does not have to be a "wet" signature" and can be a photocopy! A person does not need to even "sign" the form, he/she can put an "X" is a similar mark, as long as this is how a person usually signs his/her name. But, USCIS will not accept signatures that are generated by a typewriter, word processor, stamp, auto-pen, or similar device. For some benefits, USCIS requires "wet" signatures. An electronic signature is acceptable for electronically submitted forms only.
Invalid/Absence of Required Fees
If you file a form that requires a fee, make sure it is a current fee and make sure that the payment you are sending is valid. For some forms, USCIS accepts credit card authorization, but it will not accept a mixed payment method. If you send a check, and there were insufficient funds in your account, USCIS will try to cash it a second time. If the instrument used to pay a fee is returned as unpayable a second time, USCIS rejects the filing and imposes a $30 charge. If the check is returned by the remitter institution for any reason other than NSF, such as stop payment, fraud, or closed account, the check cannot be submitted a second time. In all applicable cases, USCIS sends a notice regarding any returned checks or unfunded accounts. USCIS tries to process the credit cards only once, on the other hand. If the card is declined, they will not try to process it one more time! Most checks shall be made out to U.S. Department of Homeland Security (no abbreviations and not to "USCIS"!)
Outdated Editions on the Forms
Another common reason for rejection is the submission of an old edition of the form: USCIS updates form all the time, and it is important to check the acceptable edition dates prior to submitting the package. At times, due to mailing delays, a form may get "old" only in a couple of days!
Failure to Check off the Grounds for the Benefit Request
If you are submitting a form I 360, I 765 or I 751 for example, it is important to check off an appropriate basis for the submission and add the right category of the law under which the benefit is sought. For example, when you submit form I 765, you would put the C(9) category for employment authorization if you are asking for it based on pending adjustment of status application. If you make a mistake and put a category for which you are not eligible, USCIS will not accept such a filing and will not automatically change the category to the right one.
Failure to Complete the Forms
This one became more and more common for Asylum form I 589 and U visa applications. Basically, every filed on the form I 589 must contain information or have Not Applicable "N/A" writing in it. Otherwise, the form and submission will be rejected! If you state on I 589, "see declaration attached": make sure you do attach it. A declaration is a part of the form!
Receipt Date, Filing Date and Priority Date
Receipt date or filing date is usually the date when USCIS physically receives the submission. However, at times, USCIS specifically states that a receipt date will be the date when a commercial mail service accepted the package, rather than when it was physically received by USCIS.
Will resubmitted application retain its original priority date?
Let's say USCIS rejected the submission and you refiled. Which date will be the filing date? The original one or the new one? The answer is that the new date will be the filing date. Rejected cases do not retain its original receipt date when resubmitted. However, for asylum cases, if the difference in filing dates may impact the one-year deadline, and if the original filing was within the one-year deadline, the asylum office will allow using the exception to the one-year filing date if the omissions on the new filing are corrected promptly.
If you need a consultation regarding applying for US Immigration benefits, please call us at 917-885-2261.