Individual Hearing: What To Expect And How To Prepare (Deportation Defense, Relief From Removal)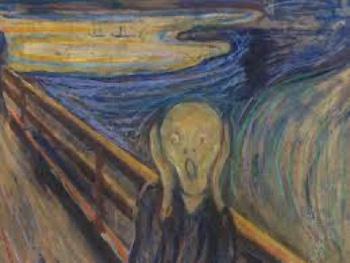 In the law office of Alena Shautsova, we help immigrants to reach their goals, and obtain qualified for Immigration benefits.
An individual hearing is a type of a hearing an immigrant eventually will face if he/she is in removal proceedings and his or her case does not result in dismissal, administrative closure or termination. An individual hearing is a trial. It is the day when an Immigration Judge will decide if an immigrant is going to stay in the US, or will be deported (or removed). Usually, an immigrant will have only one individual hearing, but a judge may need to have more than one: to clarify some legal position, to give time for presentation of additional evidence, or perhaps, there is some sort of an emergency and the hearing will have to be rescheduled. In any event, as a rule, an Individual hearing means that the case is close to its conclusion.
The Most Important Thing
If I had to name one, the most important thing that you need to keep in mind before the Individual hearing, it would be: know what you are filing for, and be prepared. I have met countless persons who are unaware of what relief they are seeking in removal proceedings, and they have no had in depth discussions with their lawyers as to all possible reliefs they may qualify for. That is how people miss to apply for immigrant waivers, cancellation of removal, NACARA, or cancellation of removal based on VAWA… Even if you are aware of what you are filing for (for example, asylum) did you discuss with your attorney how exactly you may qualify for it? What do you need to prove? If you have a strong or a weak case and what possible issues you may have to address? I will be honest, the potential relief that one may qualify for is a very important determination an attorney has to make when he/she first meets the client. In addition, that determination may change with time: a person may get married or divorced, may accumulate sufficient amount of time in the US to qualify for a relief, or may lose asylum qualifications due to country conditions changes or personal circumstances… The final assessment must be made once again before the trial, to make sure that nothing would be left out, that all relevant recent legal changes were taken into consideration, and that person's circumstances still favor continuing with the application. So, make sure to ask your attorney if you would qualify for:
An Immigrant/Non Immigrant Waiver
Cancellation of Removal
VAWA Cancellation of Removal
U visa
T visa
Asylum, Withholding of Removal , CAT
Adjustment of status
NACARA relief
TPS
DACA
Special Immigrant Juvenile Status
VAWA
Deferred Action
Private Bill
Voluntary Departure
Re-Adjustment of Status
The Second Most Important Thing
The second most important thing is to prepare and not to miss any deadlines. Preparation for the application starts from the time you were served with the Notice to Appear, and in many cases even prior to that. It does not mean that you have be obsessed about your case every day, but you have to continuously be aware that you need to collect relevant documents, letters or support, country conditions materials, etc. You and your attorney will determine how often you need to meet to exchange the documents and information, but you should anticipate to provide your attorney all final documents at least 90 days b before the trial to leave yourself and your attorney time to make all necessary preparations, obtain last minute changes, etc. Remember, each case has what is called a "CALL UP DATE": this is the final deadline by which you must serve the court and the opposing counsel with your final submission before the trial.
The Day Of Trial
And here comes the big day. Hopefully, by now you met with your attorney (virtually or otherwise) and discussed the trial, what will happen, and how to prepare. You do need to arrive on time, dressed neatly. Avoid bringing documents on the day of the trial: the courts do not like it, in fact, they may reject such late submission, the prosecutors do not like it, and will object to the introduction of the last minute evidence, and your own lawyer would not like it …. However, if the evidence became available only before the trial and after the submission deadline, bring it in, with relevant proof and explanation.
An Immigration trial will start with the Judge going over the documents admitted into evidence. Perhaps, there will be some discussions about the possible stipulations and narrowing of the issues for the case. Ideally, such discussions should take place between your attorney and the prosecutor prior to trial. After that, as a rule, the judge will allow your attorney to proceed with direct examination of witnesses. You (the respondent, person seeking relief) are the main witness. You will start first. A cross examination will follow: it is when the prosecutor asks you questions. Prosecutor's questions will be a different format that your attorney's questions. There are countless books written on direct and cross-examination techniques, and hopefully, your attorney read at least one of them. You may hear a word "Objection!" It means that your attorney or a prosecutor tries not to let an answer or evidence to be admitted as a part of your case. Immigration Judge will decide if evidence (including answers) should be admitted or not. Unlike in civil trials, Immigration judges routinely asks respondents questions as well. The rules of evidence in Immigration courts are more relaxed than in civil courts, but it is still important to follow them. The Federal rules of evidence can be found here.
The witnesses will be examined one by one, and usually a new witnesses shall not be present during the examination of the previous ones. Judge may suggest a stipulation that witnesses will testify consistently, and then their testimony will not be heard in court.
One more important thing to remember: either party may use a voir dire process to question an admission of this or that piece of evidence.
Your witnesses may appear in person or remotely, but unless there are specific instructions from the court, a special motion for permission to appear remotely has to be filed prior to trial.
In the end, your attorney, will be avoided an opportunity to make a closing argument. A good closing argument, may shift the scale of justice… so may be a good closing argument by the opposing side, remember that.
An immigration trial would typically last for 2-2.5 hours. But may also be rescheduled, and take place over several days.
The Last Most Important Thing
Once all that was supposed to be said is said, the moment of truth is coming: Immigration Judge will render his or her decision. At times, it comes in an oral format, and a short, one page piece of paper is provided. At times, the judge will state he/she reserves the decision, and mails it to the parties later or announces it at a later hearing date… Once you have the order, you need to decide if you will be seeking an appeal or not. You will have 30 days to file a notice of appeal… Hopefully, you will not need it! Remember: do not be scared, be prepared!
If you have a trial coming up and need a second opinion, help or looking for a new lawyer, give us a call. We will be happy to look into your situation! Call us at 917 885 2261 or book your appointment online.