Non Military Parole In Place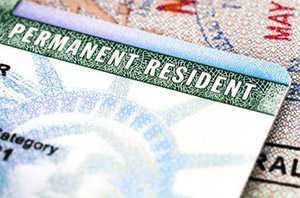 Parole in Place for Immigration purposes was a "gift" expanded in 2013 for those who have entered without inspection and had military family members. Many individuals were able to adjust their status legally without having to leave the country or go through a complex waiver process. The expansion of this benefit left many people asking "What about individuals without inspection who do not have military family members?" When deciphering the legal memorandum of law in which the benefit was written it occurs that USCIS officers have in their discretion the ability to parole a foreign national in place, not specifying whether or not the individual needs to have a military family member or not. These instances of granting parole in place are used "sparingly," as USCIS states, and only under an extreme compelling evidence. They later explain that military family members who possess certain criteria should be granted parole in place. What is not explained is the evidence or circumstances one should present when filing for parole in place without a military family member.
A recent AILA question and answer with USCIS officials resulted in USCIS answering this question vaguely, their response is as follows:
Parole-in-place is used sparingly due to compelling humanitarian or national interest reasons. USCIS may grant parole-in-place for urgent humanitarian reasons, but primarily exercises this discretion in issuing parole-in-place to current and former members of the U.S. Armed Forces and those in the Selected Reserve of the Ready Reserve and certain military family members.
Recently AILA has released information regarding a foreign national that was granted a "deferred action" in their case when applying for humanitarian parole. The petition was based on the fact that they would most likely be persecuted in their home country if they were forced to travel back home in order to adjust status legally after the approval of an I-601A waiver. The case was determined with deferred action on a technicality. If the person applying had instead of applying for humanitarian parole, applied for parole in place, they may have been granted the application. It is a common mistake amongst pro-se applicants to believe that the law regarding humanitarian parole allows a foreign national to be paroled into the country only when outside of the country. The only way to "enter" the US for immigration purposes while still in the US is through a parole in place. Parole in place without having a US military family member is difficult and as stated above, the reasons for such an exception must be compelling.
Reasons may vary but potential compelling reasons for parole in place may be as follows:
1. An individual from Russia is now married to a person of the same sex. They wish to adjust status, but to do so they would have to return to Russia where homosexuality is illegal. It is fair to assume that should this person return to Russia even for a few days, they may face persecution.
2. An individual from South America who crossed the boarder illegally fled due to threats from gangs. They are now eligible to adjust status and are eligible to receive an I-601A waiver. If they return to their home country they may encounter the gang that threatened them, placing them in harms way. Their must be significant evidence that the gangs are targeting this person specifically to receive a potential parole in place.
Where to file a request for parole in place? The filing of the request would depend on the stage of one's individual immigration proceedings. For example, a person in removal proceedings or with an order of deportation/removal issued, would have to submit his/her application with the local ICE office. Otherwise, the application should be submitted with the USCIS District director.
There is no fee for this application. The author of this article is aware that currently, the USCIS/ICE offices that accept non-military paroles in place applications are Florida and New Jersey.