Possible New Law To Help Dreamers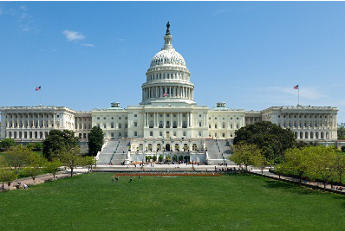 The United and Securing America act has been introduced by both Republicans and Democrats early this February. The U.S.A Act might have a chance of actually passing because it has been supported by both sides of the Congress. How would it work?
1. The Bill would provide cancellation of removal to those Dreamers who entered the US on or before December 31, 2013, and at that time were younger than 18 years old and meet certain educational requirements. Convictions for certain crimes, and a crime of domestic violence, in particular, would disqualify an applicant from this benefit. Important: the convictions that were dismissed, expunged, deferred, annulled, invalidated, withheld, sealed, vacated, pardoned, an order of probation without entry of judgment, or any similar rehabilitative disposition would not be counted against the applicant.
2. The conditional resident status would be provided for 8 years; a person would have to apply for a removal of the condition if he/she can demonstrate that: he/she has acquired a degree from an institution of higher education or has completed at least 2 years, in good standing, in a postsecondary vocational program or in a program for a bachelor's degree or higher degree in the United States; has served in the Uniformed Services for at least the period for which the alien was obligated to serve on active duty and, if discharged, received an honorable discharge; or has been employed for periods totaling at least 3 years and at least 80 percent of the time that the alien has had a valid employment authorization, except that any period during which the alien is not employed while having a valid employment authorization and is enrolled in an institution of higher education, a secondary school, or an education program described in section 3(b)(1)(D)(iii), shall not count toward the time requirements under this clause.
3. The Bill would also provide the same benefits to all DACA recipients, who was not convicted of conduct making them ineligible for DACA.
4. All male applicants of a particular age would have to register for Selective Service.
5. If an applicant departed the US for longer than 90 days at a time or 180 days in the aggregate, then such an applicant would be disqualified from the USA Act benefits. However, unlike for a traditional cancellation of removal, service of Notice to Appear would not disrupt the continuous presence.
6. Importantly: those with orders of deportation/removal; in removal proceedings at the time of the application or even those with unexecuted orders of voluntary departure will be allowed to apply!
Again, this is just one of the proposals and is not the law yet. Hopefully, the Congress would be able to agree on a solution soon.