Renewing I 485 Application In Immigration Court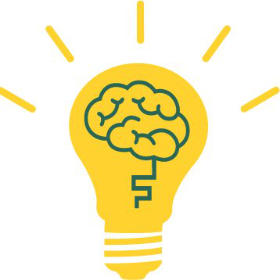 Adjustment of status application I 485 is usually filed with USCIS. In fact, it has to be filed with USCIS unless the person in removal proceedings. In removal proceedings, only the Immigration Judge will have jurisdiction to make a decision on I 485 form apart form certain very narrow exceptions.
This article is about an "amazing" effect of the renewal of I 485 application in removal proceedings for certain employment-based cases.
Ordinary, if one is referred to an Immigration court and placed in removal proceedings, one would view it is a negative factor. People tend to think that they are better off when they deal with USCIS rather than with Immigration judges. But this is not always the case. At times, there are solutions that are available only when a person in Immigration court. This is one of them.
When one is filing for an adjustment of status based on employment, he/she should be in lawful status while the adjustment application is filed. USCIS will consider a bar to adjustment known as 245( c)(2) that bars a person from receiving a green card I the US if (among other thing) he/she was not in lawful status at the time of the adjustment application or who Failed to Continuously Maintain Lawful Status Since Entry into United States. USCIS will allow for certain leniencies here. For example, a person's failure to maintain status may be excused if the person did not fall out of status for longer than 180 days. But consider this situation (I would say rather common): a person's adjustment was denied after it was pending for a year. The person did file for the adjustment when he/she was in a visitor's status, but then status lapsed. The person thought he/she was "legal" in the US since the adjustment was filed prior to the expiration of the underlying non-immigrant status. For various reasons, the only chance a person has to fix the situation is to refile the adjustment. The refiled adjustment will be denied, however, because of ALL THE TIME SINCE THE LAPSE OF THE UNDERLYING STATUS AND PENDENCY OF THE FIRST ADJUSTMENT the person FAILED to MAINTAIN LAWFUL STATUS...
Under USCIS regulations, such a denial will be just. Does this person have any chance of getting a green card in the US without leaving the US?
Believe it or not, but the only chance a person will have if he/she is referred to immigration court. In Immigration Court, a person can renew the adjustment application that was filed previously, and all the time the person spent in the US will be "grandfathered" or bridged in as technically lawful, allowing the person, if all the conditions for an adjustment are met, to get a green card in the US. 8 C.F.R. § 1245.2(a)(5)(ii). See Myoung Sook Lee, A098 772 839 (BIA Mar. 27, 2014). No new filing fees will be required. Clients renewing their adjustment applications in court do not need to pay a new filing or biometric fees, however, they may need to update their biometrics and/or the medical exam if either has expired. In addition, attorneys should be sure that the information on all forms and supporting evidence are updated as circumstances may have changed or evolved since the application was initially filed.
If you have questions related to the removal proceedings and adjustment of status, please call us to make an appointment at 917-885-2261 or email at office@shautsova.com