Replacing Title 42 At The Border: New Restrictions And Procedures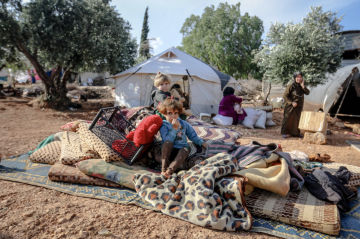 Title 42 restrictions on entering the US due to pandemic are coming to end on May 11, 2023. With that, US Immigration authorities are preparing to introduce new restrictive procedures at the border to discourage migration and stop migrants from entering the United States as much as possible.
Instead of Title 42, the U.S. will begin the use of Title 8 again. According to the authorities, Title 8 will ensure the "swift and efficient" removal of illegal migrants. Title 8 immigration authorities include severe consequences when border regulations are violated. Some of these include being barred from reentry for five years at least and possible criminal prosecution for repeatedly trying to enter the U.S. illegally.
The new actions to be taken by the government will be in cooperation with Mexico, Canada, Spain, Guatemala, and Colombia. Hopes for the success of this new medium are high due to the relative success experienced in the implementation of earlier measures.
Note that the below measures should not be implemented against persons coming to the US using CBP One App, or authorized parole procedures.
The newly expanded actions to be taken include the following:
Severe Consequences if Legal Pathways are Flouted.
The reuse of Title 8 at the expiration of the Title 42 means the expedited removal of immigrants who cross through the southwest border between the check points. People who are apprehended crossing the border will be subjected to the following:
Processed under Title 8 will be considered for removal within days.
If removed, they will be barred from reentry for at least 5 years (usual bar for those issued an expedited removal order)
They will be deemed to be barred for asylum based on the proposed Circumvention of Lawful Pathways rule, absent an applicable exception "  Individuals who cross into the United States at the southwest border without authorization or having used a lawful pathway, and without having scheduled a time to arrive at a port of entry, would be presumed ineligible for asylum under a new proposed regulation, absent an applicable exception." (Usual exceptions include imminent threat of physical violence, human trafficking, etc.)
DHS is also planning to "increase" its holding capacity, which means detention will be used more often:
To support faster processing, DHS is increasing its holding capacity, expanding capabilities and technologies, installing hundreds of phone lines and privacy booths to conduct credible fear interviews (CFIs) and increase access to counsel, and schedule CFI interviews within 24 hours. DHS and the Department of Justice (DOJ) are also surging asylum officers and immigration judges, respectively, to complete immigration proceedings at the border more quickly
In addition, DHS announced they will be detaining and holding behind bars the entire families.
Ways to come to the US without a visa or green card:
Appearance at a U.S. Port of Entry via Access to the CBPOne App
The U.S. has expanded regulations to allow migrants in Northern and Central Mexico to make schedules via the CBPOne mobile app. This will allow a migrant to enter the US but will also will place him/her into a removal proceedings. Detention is usually not used against people seeking to enter the US on CBPOne App. However, alternative to detention means can be used such as ISAP system: phone or GPS monitoring, requirements to check in with ICE, etc.
Humanitarian Parole and CAM
Parole processes for family reunification are being created and reviewed for people from Venezuela, Cuba, and Haiti, Nicaragua, and Ukraine. This process will allow eligible candidates to be properly paroled in the United States. Those who pass the system will also be eligible to work. CAM is available for legible children and parents of such children. DHS also announced that they are working on new family reunification parole processes for El Salvador, Guatemala, Honduras and Colombia. Perhaps, new humanitarian parole process will be available for nationals of these countries as well.
The good news that such regulations usually do not have retroactive effect. Let's say that starting May 12, 2023 or soon thereafter, the US will implement an asylum transit bar: this is when a person who travelled through other countries on their way to the US will be deemed ineligible for asylum if did not request it in those other countries first. If such a rule shall take effect, it should not be applied to persons who entered the US prior the implementation date.
Currently, advocates vehemently fight the new proposed measures as inhumane and denying persons' right to seek asylum in the US. It is almost impossible to win's one's asylum case from detention. It will be impossible to participate in any "legal" pathways to the US once a person gets an expedited removal bar as well.
If you need help with an asylum claim, call our office at 917 885 2261 for a confidential appointment or reserve your appointment here