USCIS Sends Hidden Messages To VAWA Applicants Who Know Where To Look!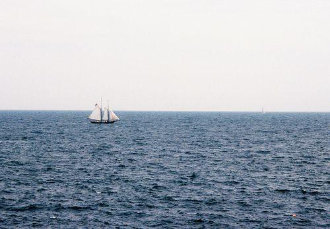 Recently, USCIS adopted a practice to issue C(31) EAD for VAWA cases. The EAD is being mailed to you without any explanation. There are no other notices, until some months later a person receives a notice of deferred action approval. The employment authorization category under the c(31) is reserved for only those who have approved VAWA petitions. It means that the issuance of c(31) EAD signifies that I 360 petition was approved.
Some attorneys have speculated that the reason USCIS is doing this is because they are trying to make life more difficult for VAWA applicants by approving the employment authorization under a different category than requested. (An applicant with a pending adjustment of status application would submit their I 765 form under c(9) category). However, while it is easy to quickly jump to the conclusion that USCIS or any other government entity associated with Immigration is making life harder for immigrants, this time may be different. In fact, it is the exact opposite; USCIS is essentially asking VAWA applicants, "Hey, here's your Angel shot" and waiting to see if you take it rather than wait for you to ask yourself. What do I mean by that?
In New York City, when a person goes out on a date to a bar or a restaurant, but the date is not going well, most bartenders and wait staff have a codeword for someone who doesn't feel comfortable with the date and wants to leave, "Angel Shot." When a person asks for an Angel Shot in NYC, the bartender or wait staff will let them know they will have it out for them in a few minutes. The bartender will call a taxi for the person, and if they have a back door exit by the bathroom will escort them through the exit. For this to work though, the person in the uncomfortable situation needs to know to order an Angel shot. USCIS is doing something a little bit different.
Rather than wait for a VAWA applicant to ask for their own Angel Shot, USCIS is letting VAWA applicants know that they are safe, without raising cause for alarm. For most VAWA applicants, they have already separated from their previous US Citizen spouses and ae in a much better situation than they were previously. However, even if they separated from their US Citizen spouses, they can still be in uncomfortable living arrangements with a roommate or family member that they do not want to have know about their status. When USCIS issues the employment authorization under the (c)(31) category instead of the (c)(9) category, they are essentially telling applicants that their VAWA cases are going to be approved. The approval can come a few weeks or a few months later. The point in doing this is to give the applicants a heads up to let them know the following:
If you need to change your address because of your roommates or US Citizen spouse, give USCIS a call and change your address right away.
Do not travel outside the country.
Your status in the US is approved, and you are safe to leave your US Citizen spouse without immigration repercussions.
If you need a consultation regarding VAWA process, please call 917-885-2261.