What To Expect If You Are Placed In Removal Proceedings (Deportation).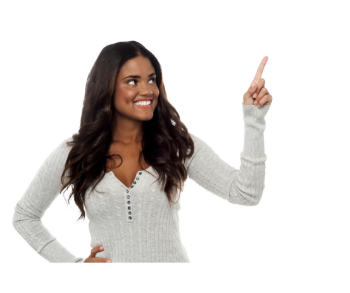 If you are not a U.S. citizen in the United States, you may find yourself in removal or deportation proceedings. It may happen if you are a green card holder, it may happen if you had a conditional green card, or perhaps you've never had a status, or your status was overstayed in the United States. For a variety of reasons US authorities may place you in removal proceedings when they believe that your physical presence in the United States should be terminated. The good news is that if you are placed in removal proceedings you're not going to be deported on your first day of court. In the United States, one may enjoy various due process rights that will allow them to defend themselves if they qualify for the defenses. As such, it is extremely important to work with an experienced professional who first will be able to determine if one does qualify for any defenses, because if one represents themselves, or by a less experienced attorney, and misses a qualification for a relief that was available, they may be deported simply because they did not present that defense in court.
Now let's talk about the flow of an immigration case in immigration court. For one to be placed in removal proceedings they have to be served with a document called notice to appear or form I862. It is extremely important that you and your attorney both review that form for any inconsistencies or inaccuracies that may be contained in it. The form has such important information as allegations against you, it also states why the government would like to terminate your physical presence in the United states. Sometimes, when this form is deficient or in other words, the form contains inaccurate information about you, that by itself gives you a lawyer an idea as to how to defend you in court.
Often this form will be mailed to you sometimes served on you personally, for example, if you entered the United States using CBP OneApp. Other times you may pick it up when you go to picking up your decision after an affirmative asylum interview. . But what you need to know is that if you have not received that form then you're not in removal proceedings. Sometimes people who receive I485 denial mailed to you by USCIS that contains language that you "must leave the United States" within a certain amount of time are confused about their immigration status. They think that because they received their denial of adjustment of status, they are already in removal proceedings. But this is not the case. Remember: only service of the notice to appear, from I862, starts the removal proceedings against you. And not just the service itself: that form also must be filed with immigration court. So, some people might find themselves in a situation when they receive the form I862 but when they try to find themselves in the EOIR immigration court system they cannot locate their case. It is because their form I862 was not submitted to court by ICE. Hence, technically such people are not really in removal proceedings even though in this situation, most of the times, it means that proceedings will be imminent.
Once your case is submitted to immigration court, the court is going to give you a date for your first court appearance. In immigration court such appearance is called a master hearing. Again, it is important to know that you will not be deported at the Master hearing. The master hearing is a preliminary hearing, during which the judge will take pleadings or your responses to the allegations contained against you in the notice to appear, decide some procedural questions, and /or will give you the date for the future court appearance. There may be a significant gap in time between the service of the notice and the to appear and you first master hearing, and between master hearing and your next hearing.
It is also likely that at the Master hearing, the court will direct you or your attorney to submit certain documents to the court: applications for relief, proof of compliance with the biometrics requirements, or some other documents relevant for your case. It is important to observe the court's deadlines. In addition, there are default deadlines that are set by the Immigration Court Practice Manual. If your judge did not mention any specific deadlines, then you will have to follow the deadlines established for all the cases by the Immigration Court Practice Manual. You can find it here: justice.gov/eoir/reference-materials/ic.
Recently some judges prefer scheduling orders rather than having actual mast hearings. If you have an attorney who filed the notice of appearance for you in court your immigration judge may cancel the master hearing and instead you should scheduling order directing your journey to submit certain documents to court within certain allocated time. If that happens to you it does not mean that your case is processing faster or slower than the regular case. Only means that you will not have to appear for that master hearing.
Once the court resolves all preliminary issues the court is going to issue the next order for the next here which usually is an individual hearing. Recently however the court started issuing orders without a specific date for the individual hearing roses the razor noticing them for TBD date or to be determined. At some point , however, you will receive the date for the individual hearing. You also will have to be mindful of the deadlines, as you will have a chance to supplement your record and update your applications for your defenses prior to individual hearing but you must do so within the deadlines established by the court or by the immigration court practice manual.
Depending on the court and depending on the judge, there may be significant time gap between the scheduling order and your individual hearing, or between your master and your individual hearing. At your individual hearing the court will determine whether or not you qualify for the relief you are seeking. Sometimes due to the changed circumstances (marriage or divorce usually) one will have to change their initial plans for how they would be defending themselves in immigration court. If this is your situation you will have to act quickly, and update the court with regard to any significant changes in your life so that the court will also be aware of the adjust to the changed plans and adjudicate the new applications for new relief in a timely manner. Remember, that even if your case is pending in Immigration court, there are applications such as I 130, I 140 forms, or some waivers that can be adjudicated or decided only by USCIS. Since USCIS may take significant time to process those applications, the court must be updated about them and provided a copy, so that you may receive a necessary continuance or administrative closure. Interestingly, during the Trump administration the courts were directed not to wait for such applications to be processed, and technically, unless you do have an application granted, the courts do not have to give you time in the US for ancillary applications to be processed. Just keep this in mind, in case there are administrative changes in the administration: you should always act promptly and file for relief as soon as possible without delays. For example: you submitted your asylum claim and it is pending in court. You have a date for your Individual hearing. Now, you married a US citizen, and can adjust status in the US based on that marriage. You will not be able to ask the court to immediately change your case to one of adjustment of status, because the first step in the adjustment of status process, I 130 petition must be filed always with USCIS. Only if the court agrees to terminate your case first, you will be able to file both I 130 and I 485 adjustment of status applications together with USCIS. But such strategy may mean that you may lose your employment authorization for a while. So, working with an experienced attorney has its benefits beyond someone else's filling out your paperwork for you. An experienced practitioner may help you to avoid unexpected consequences of decisions that look right at the first glance.
If you need help handling your Immigration court case, call us at 917 885 2261 or book your appointment here.