ABA Annual Meeting In San Francisco: New Policies That Might Help Advocating For Your Case, Miranda Warning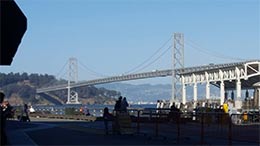 The ABA or American Bar Association is one of the largest professional organizations in the world. Twice a year we meet to discuss and adopt various policies that affect Federal and local laws and regulations. Lawyers from all over the country bring their clients' issues and advocate on their behalf, fighting for justice.
One of such policies that was adopted very recently, this past week in San Francisco, CA during the ABA Annual meeting was a resolution urging federal, state, local and territorial law enforcement authorities to provide a culturally, substantively and accurate translation of the Miranda warning in Spanish.
The famous Miranda warning is a warning that is given to a person before the questioning to make sure that the person understands that by speaking he/she may incriminate him/herself and that a person has a right to an attorney, and if they cannot afford one, a free one will be provided.
The problem is that often, the translation of the Miranda warning provided by the law enforcement agencies is not accurate, and rather than help someone to understand their rights, confuses them even more. For example, during the ABA House of Delegates meeting, it was presented that in some cases, the right to a free attorney in Spanish sounded like "the right to a "liberated attorney"", or the word "right" was translated as "taking the right turn." One may only imagine what those who were arrested and provided such a translation thought at the time of the arrest... See more examples.
An incorrect translation leads to an incorrect conviction. An incorrect conviction may have a drastic and underserve effect on one's Immigration status. If you believe that your case or case of somebody you know was affected by an incorrect translation of the Miranda rights, you need to connect with an attorney immediately. Incorrect and unjust convictions may be overturn, when the evidence obtained during the faulted process are excluded from the case materials. An overturn conviction may lead to the restoration of one's Immigration status, or an ability to apply for various forms of relief from removal/deportation.
You may ask your questions by calling us at 917-885-2261 or via email at office@shautsova.com.