EB2 NIW: The Best Way To Receive A Green Card In The US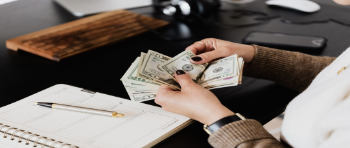 If you were searching for solutions as to how to receive a green card in the United States without the help of an employer or a family member or very pricing investments most likely you saw articles about EB2 national interest waiver. This is a special program developed by the United States immigration laws that provides to some qualified individuals for an employment visa for labor certification when they can show that in addition to their buy more basic qualifications their admission into the United states will be in the national interest of the United states. While it may be hard to grasp what it really means, here we will discuss the basic qualifications so you will have a better understanding whether or not this program may be for you. You need to know that to take advantage of this program, you have to show that your have an approvable I 140 EB2 NIW petition, plus you need to be able to show you can receive adjustment of status (a green card) in the USA (if you want to receive a green card based on this program without leaving the US once you are here). It is also possible to take advantage of this program, if you reside overseas. Then your process will be a little different: you first have to receive an approved I 140 EB2 NIW petition, and then apply and receive an immigrant visa at a US consulate. See more on EB2 NIW. (For Russian speaking audience only).
EB2 NIW Petition
EB2 NIW Petition is your foundation for the future green card. It is filed using form I 140, and there is premium processing available if you choose to use it. USCIS will approve this petition, if you can show that:
A person with an advance degree (Master's and Higher) (The job you apply for must require an advanced degree and you must possess such a degree or its foreign equivalent (a baccalaureate or foreign equivalent degree plus 5 years of post-baccalaureate, progressive work experience in the field). You must meet any other requirements specified on the labor certification as applicable as of the priority date), or
A person of exceptional ability (You must be able to show exceptional ability in the sciences, arts, or business. Exceptional ability "means a degree of expertise significantly above that ordinarily encountered in the sciences, arts, or business." You must meet any requirements specified on the labor certification as applicable.)
"Well-positioned" Requirement
An important qualification requirement for EB2 NIW which often overlooked by laymen is the requirement of being "well positioned" to advance a task he/she intends to carry on. This is where all your prior experience, notable projects, achievements, letters of recommendations, prospective contracts and offers of employment come in. To meet this criterion, one will have to demonstrate their outstanding qualifications and skills.
Your I 140 petition with supporting documents will have to be mailed to USCIS. If it is approved, it serves as a foundation for your Lawful permanent resident status in the US. Note that your dependents such as spouse and children under 21 years old, also receive an opportunity to become permanent residents. See more on important facts to keep in mind when submitting your EB2 NIW case.
Adjustment Of Status
You also need to figure out how you will be using that Eb2 NIW petition: will you be able to file for adjustment of status, or will you have to apply for a US immigrant visa overseas. If one is "adjustable" depends on various factors related to one's admissibility: if a person maintained lawful non-immigrant status while in the US, if he/she violated terms of their non-immigrant status such as engaged in unauthorized employment; if they were inspected and admitted or paroled, if they have any problematic criminal record, if any other bars apply. You should have a plan as to how you will be using your EB2 NIW I 140 prior to filing for it: in the form, USCIS requires you to answer the question if you will be using it for an adjustment of status or for consular processing.
Why not everyone will qualify for EB2 NIW
It is so because many overlook the well-positioned requirements, or will not meet the educational requirements, or will have hard time proving that the services they are offering are in fact   have great value and must be profitable to the United States or "the proposed endeavor has both substantial merit and national importance." This last part of the application is more creative than the technical, inflexible part related to one's education, and depends more on one's ability to demonstrate the importance of the endeavor relying on comparative research, business analytical data, and common sense.
Other people will not be able to benefit from EB2 NIW because it is not possible for them to file for adjustment of status, and /or they are otherwise inadmissible and no waiver is available for them. Hence, it will not be beneficial for them to file for EB2 NIW.
Overall, EB2 NIW is a great option for STEM professional, investors, and entrepreneurs.
If you would like to consult with us with regard to your prospects of EB2 NIW, call to reserve a consultation 917-885-2261.