Green Card Through Asylum
One of the ways to obtain U.S. permanent resident status known as US green card and citizenship is through asylum status. Asylum status can be afforded to an applicant who is unwilling or unable to return to his/her home country due to the fear of persecution or because he/she has been persecuted there before on account of race, religion, political opinion, membership in a particular social group and/or nationality.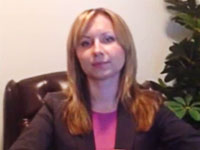 If an applicant is granted asylee status, he/she can apply for adjustment of status to one of a permanent resident after holding the status for one year. An asylee does not need to prove that he/she will not become a public charge, and hence, does not need to submit an affidavit of support with the adjustment application. If the application for permanent residency is granted, the asylee will be provided a green card with the date rolling one year back from the actual date of approval.
Asylum FAQ
Q. Do I need to submit an affidavit with my asylum application form?
A. Yes, for a successful application you have to submit an affidavit; it should be a sworn statement as well, even though the U.S. Federal Law allows unsworn declarations to be submitted instead of affidavits. ?
The affidavit should describe in details what happened, to whom, when and why.
Q. How much proof do I require to submit to convince the US government that I qualify for asylum?
A. You need to show that there is at least 10% chance of persecution in case you are to return to your home country. You may demonstrate that using documents, medical records, witness statements, country conditions reports, expert testimony, etc.
Q. What shall I do if I cannot afford an attorney?
A. You need to check with local Bar Associations (associations of attorneys) to see if they have pro-bono programs that may help you. Also, you may check with local law schools: many of them have Legal Clinics that provide free legal services. You do not have to have an attorney, but it's not easy to win an asylum claim, so it's good to have professional help.
Q. Can I travel to my home country after I get asylum?
A. No, you may not. The presumption of asylum is that under no circumstances will you return back. However, there are very limited executions, and person should consult with an attorney in case there is an emergency and he/she absolutely has to visit his/her country.
Q. Can I use passport from my country to travel internationally after I get asylum?
A. No, you may not. A person who received asylum in the U.S. has to apply for and use Travel Document for all international travels.