Implementation Of Trump Travel Ban After US Supreme Court Decision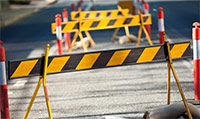 On June 29, 2017 US Supreme Court partially allowed Trump's Travel Ban to go into effect. The Court stated that the travel ban should not be implemented against those who can establish existing bona fide relationship with a US company or person. The ban affected nationals of six, predominantly Muslim countries: Libya, Syria, Iran, Yemen, Sudan and Somalia. The travel ban affects all refugees seeking entry to the US for 120 days. (The exception of bona-fide relationship applies to them as well, however, according to some resources reported in the media, as many as 40% of the refugees do not have any ties in the US).
Later, the Trump administration clarified who exactly will be affected by the ban. DHS specified that:
A close familial relationship is defined as a parent (including parent-in-law), spouse, fiancé, child, adult son or daughter, son-in-law, daughter-in-law, sibling, whether whole or half, and including step relationships. "Close family" does not include grandparents, grandchildren, aunts, uncles, nieces, nephews, cousins, brothers-in-law and sisters-in-law, and any other "extended" family members.
Further, Department of Sate issued instructions to all consulates as follows:
• Any applicant who has a credible claim of a "bona fide relationship" with a person or entity in the United States. Any such relationship with a "person" must be a close familial relationship, as defined below. Any relationship with an entity must be formal, documented, and formed in the ordinary course, rather than for the purpose of evading EO 103780. Eligible derivatives of principal visa applicants who are either deemed to be exempt from the EO's suspension of entry or qualify for a waiver under the EO also receive the benefit of the exemption or waiver.
• Any applicant who was in the United States on June 26, 2017;
• Any applicant who had a valid visa at 5:00 p.m. EST on January 27, 2017, the day Executive Order 13769 was signed;
• Any applicant who had a valid visa on June 29, 2017;
• Any lawful permanent resident (LPR) of the United States;
• Any applicant who is admitted to or paroled into the United States on or after June 26, 2017;
• Any applicant who has a document other than a visa, valid on June 29, 2017, or issued on any date thereafter, that permits him or her to travel to the United States and seek entry or admission, such as advance parole;
• Any dual national of a country designated under the order when traveling on a passport of a non-designated country and, if needed, holds a valid U.S. visa;
• Any applicant travelling on a diplomatic-type visa;
• Any applicant who has been granted asylum; has already been admitted as a refugee; granted withholding of removal, advance parole, or protection under the CAT; and
• Any asylee and refugee following-to-join spouse (V93) or child (V92) applicant.
Department of state has confirmed that no visas issued before the EO's effective date of June 29, 2017 will be revoked pursuant to the Executive Order. Any individual whose visa was marked or cancelled solely as a result of the original EO issued on January 27, 2017 (EO 13769) will be entitled to a travel document permitting travel to the U.S., so that the individual may seek entry. Any individual in this situation should contact the closest U.S. Consulate to request a travel document.
The authorities further confirmed that the visa applications will be accepted, the visa interviews will not be cancelled.
The travel ban is supposed to last for 90/120 days respectfully. If you have questions regarding the Travel Ban, give us a call at 917-885-2261.