Tips For A Successful I-130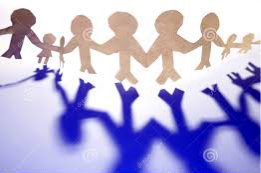 NYC Immigration lawyer Alena Shautsova has successfully represented hundreds of individuals in connection with the family immigration process. Here, she would like to share some helpful tips on how to submit a successful I-130 petition.
I 130 form is one of the most common and essentially the main petition to sponsor a family member in the US. Within the previous couple of years, this form grew from a relatively simple, two-page application to a currently twelve-page application, requesting, apart from the family-related information, detailed background data for both petitioner and beneficiary.
Filling out the form for an I-130 can be simple: fill in the blanks with the appropriate information and you're done, right? Not quite, a major mistake people make is confusing petitioner and beneficiary. The petitioner will be the US Citizen or Lawful Permanent Resident; the beneficiary will be the family member seeking lawful US status. The form itself is free, but there is a hefty filing fee. As such, first, make sure you can file such a petition: usually the issue arises if there is a step-child-parent relationship involved, adoption, or guardianship. For example, a US citizen may petition for his/her child, married or unmarried son or daughter, a parent or a spouse, and siblings. But a US citizen cannot sponsor a grandparent, nephew, aunt, or step-son or daughter (those who were 18 years old when the marriage occurred). A lawful permanent resident or a green card holder cannot petition for his/her married sons/daughters or parents.
Do I have to file I 130 for each family member?
This is one of the most common questions I receive: I would like to sponsor my wife and children, how many forms do I need to submit and how much in fees do I need to pay?
Please note that for immediate relatives (spouses and children under 21, as well as parents of the United States citizens), the law does not provide for "dependents". It means that each such family member must be sponsored separately with a separate filing fee to be paid. For example, Mr.X, a US citizen, just married to Ms. Y. They have 2 children (Mr. X's stepchildren now) who were both under 18 when the couple got married and currently the children are under 21. To sponsor all of them, Mr. X will have to file three I 130 petitions and pay the filing fees three times.
But in some family preference categories, the law does allow to include the derivatives, and only one form I 130 can be filed (even though, generally, to preserve beneficiary's rights it is recommended to file separate forms whenever possible). For example, if Mr. X was a green card holder, he could sponsor all his family members now by filing one I 130 petition, and by paying the fee only once. However, if Mr. X becomes a citizen before the family becomes green card holders, the children will need new I 130 to be filed for them.
For explanations on family-related priority dates, please read this article.
Do I need to attach any extra forms with I 130 form?
If you are sponsoring your spouse, in addition to the form I 130, a for I 130A must be filled out and attached.
Will I be required to pass a DNA test when filing the I 130 form for a family member?
That's an excellent question. A DNA test result is not required for submitting an I 130 petition. However, in certain cases, USCIS or consulate may demand that the petitioner and the beneficiary submit the results of a DNA test from a US approved laboratory.
Which documents do I need to attach with the I 130 form?
The exact documents will depend on the relationship that exists between the petitioner and the beneficiary. For example, if a US citizen desires to sponsor his/her mother: it would be evidence of US citizenship (a US birth certificate, naturalization certificate, or a US passport), a copy of the birth certificates, perhaps documents proving the name change (if it occurred), beneficiary's birth certificate. For fathers, a document list may be more complicated if the parents were not married at the time of the petitioner's birth.
For an I-130 spouse petition it is extremely important to develop a strong paper record establishing a bona fide marriage. Before the documents to establish your legitimate marriage you will need to prepare the following:
A copy of your marriage certificate.
Birth Certificate and proof of US citizenship for the petitioner.
Birth Certificate of the applicant and proof of citizenship/status.
When establishing a bona fide marriage remember that not all the documents will pertain to you personally, nevertheless, you will still have to provide "sufficient" evidence that your marriage is real. The more documents you can provide the better.
Documents with both husband and wife's names i.e.

Bank accounts
Jointly owned property
Automobile titles
Insurance policies, Life/Health/Accident/Home/Auto

Proof that you both live at the same address (extraordinary circumstances sometimes prevent this, if this is the case it is highly recommended to consult an attorney)
Pictures of you and your spouse, the more the better.
If you want to be on the safe side, you can also add to these documents affidavits from friends and family, proof of volunteering in the community, receipts for gifts for each other, and if possible texts/emails phone call logs of your first encounter with each other (this is usually one of the first set of questions the officer will ask you about at your interview).
For the sibling-based petition, make sure to submit evidence of the relationship, as a rule, it would be a birth certificate. Note: it is possible to petition for half-siblings. Siblings are persons who were once "children" sharing at least one parent either by adoption or by blood. Note that an adopted child cannot file a petition for his/ her biological siblings or parents if the adoption is one that meets the definition of "adopted child" under the immigration laws and someone received an immigration benefit due to the adoption. After such an adoption, the biological siblings or parents can immigrate through the adopted child only if no immigration benefit was received due to the adoption, the adoption has been legally terminated, and the original parent-child relationship has been lawfully reestablished. Also note that individuals who received US status based on a special immigrant juvenile basis, cannot petition for their parents.
Assuming your petition was accepted, you will receive a receipt for it, with a priority date. You may or may not be called for an interview. For example, individuals who are sponsoring family members from Yemen can be called for an I 130 interview even if their spouse is in Yemen. (As a rule, stand-alone I 130 for spouses are not subject to the interview, but this practice may change).
An I 130 petition may be pending for quite some time. You can check USCIS processing times to see how long approximately it may take to know if it was approved. You may receive a request for more evidence prior to the approval. At times, I 130 petition can be denied or revoked. Read more about RFEs, NOIDs, and NOIRs. All such correspondence is common in US immigration cases, and before you panic, consult with an attorney!
Finally, when filing I 130 petition, remember to (1) sign the forms correctly, (2) attach the filing fee, (3) attach the required proof of petitioner's status and relationship and (4) US passport-style photos for the petitioner and the beneficiary if necessary (usually required for spousal cases). Note that filing of I 130 or its approval by itself does not convey any benefits or Immigration status!
If you have questions regarding family sponsorship, please reserve your confidential consultation by calling our NYC Immigration lawyer at 917-885-2261.