VAWA: Self-Petition Option For Battered And Abused Non-Citizens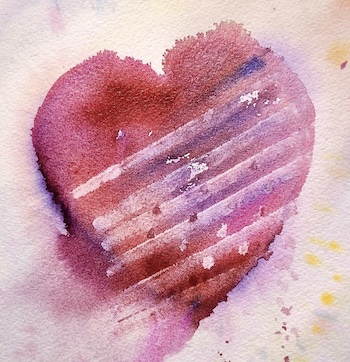 Summary: Violence Against Women Act ("VAWA" is the United States law that provides grounds for certain abused non-citizens who are spouses or children of United States citizens or lawful permanent resident and parents of the United States citizens to submit self-petitions for immigrant visa classification. A prospective immigrant whose VAWA self-petition is approved may be able to adjust his or her status in the United States without the need to meet certain strict requirements under the INA 245(a) and in certain situations, even benefit from a special waiver of inadmissibility due to a permanent bar. See Violence Against Women Act of 1994, PL 103-222, 108 Stat. 1902-55, 8 USC 1151, 1154, 1186a, 1186a note, 1254, 2245 (1994), Violence Against Women Act and DOJ Reauthorization Act, PL 109-271, 120 Stat. 750 (2006), 75 FR 66246-65 (Oct. 27, 2010).
Introduction to the VAWA laws and benefits
Even though the law is titled "violence against women…" act, qualifying persons, regardless of gender, may submit their petitions to seek its benefits. VAWA statute may be used by a spouse or child of a USC (United States citizen) or LPR (lawful permanent resident) and by parents of a USC. There is no requirement to submit a separate petition for children of the abused spouse, as such children will be covered and included by the abused/battered spouse's petition. Derivative children do not age out but automatically transferred to the appropriate category. INA §204(a)(1) (D)(i)(III). If self-petition is granted, the beneficiary may also be provided protection from the removal in a form of a deferred action, opportunity to reopen their previous removal proceedings, may be able to apply for adjustment of status or an Immigrant visa overseas, will be able to qualify for certain immigrant waivers without the need to provide hardship to the qualifying relatives, and may be able to qualify for a waiver in connection with the permanent bar of inadmissibility.
Application and Burden of Proof For VAWA Benefits
A VAWA applicant has to submit their petition using USCIS form I- 360. The petition must contain the filled out and signed form, a statement detailing the abuse, a background check or evidence of good moral character within the past three years prior to the submission of the petition, and other evidence of abuse. A priority date of a family based petition submitted by the abuser for the self-petitioner may be transferred to the I -360 self petition. 8 CFR §204.2(h)(2). There is no fee for submission of I-360 form itself. However, if the self-petitioner also submits an application for adjustment of status, they would be responsible for the filing fee or they have to submit a request for a fee waiver. See instructions to the I 360 form, https://www.uscis.gov/i-360. A self-petitioner who resides overseas may submit their I- 360 petition with USCIS as well.
A VAWA spouse self -petitioner must demonstrate that they resided with the USC or LPR spouse, that they were battered or subject to extreme cruelty during the marriage, that the marriage was entered into in good faith, and that they are otherwise eligible for immigrant visa, and they possess good moral character. A VAWA spouse-self-petitioner may submit their I 360 form after the divorce to the abuser as well if such submission occurs within 2 years of the divorce.
A VAWA self-petitioning child must demonstrate that they resided with the USC or LPR parent, that they were battered or subject to extreme cruelty. The requirements to demonstrate the abuse during the marriage or that the marriage was bona fide do not apply to children. INA § 204(a)(1)(A)(iv); INA §204(a)(1)(B)(iii). A child who was abused by their LPR/USC parent may self -petition until the age of 25 if they can demonstrate that the abuse was at least one central reason for the delay. INA §204(a)(1)(D)(v). In this case the self-petitioning child must remain unmarried and submit their I-360 petition before turning 25.
A VAWA self-petitioning parent must demonstrate that their USC child is at lest 21 years old at the time of the filing of the petition, that they resided or is residing with the abuser, that they were subjected to the abuse or battery, that they are eligible for an immigrant visa, and they are a person of good moral character. Step-parents may be eligible as well if the legal step-child-step-parent relationship existed before the child turned 18, the step-parent relationship has to be in legal existence at the time of filing legally, or if the spouses separated or divorced, or there was a death interference, the step-parent/child relationship continued in fact. The relationship does not need to exist after filing. USCIS Policy Memo , PM-602-0046 (Aug. 30, 2011).
A self-petitioner must provide evidence of the abuser's USC/LPR status, but if they are not able to do so, USCIS will attempt to verify it on their own. 8 CFR §103.2(b)(17)(ii).
Bars to VAWA status
The VAWA benefits may be very generous for those who entered the United States without inspection or parole, engaged in unauthorized employment in the United States, and even has an outstanding order of removal (an abused spouse, parent or child may file a motion to reopen within one year the entry of the final order of removal if they are present in the United States, and this deadline may be waived if applicant may demonstrate extreme hardship to their child or extraordinary circumstances). INA §240( c) (7)( C)(iv). Note that in the case of motion to reopen, I -360 form does not need to be approved.) A crewman is not barred from adjustment of status if VAWA self-petition is approved.
However, VAWA benefits are not available to K-1 entrants who did not marry their fiancé. But a K-1 entrant who married fiancée who is also a qualifying abuser for a VAWA self-petition may adjust despite §245(d). Unpublished BIA decision: Matter of ____ (BIA Oct. 12, 2011) See Kurzban, p 1372, Immigration Law Sourcebook.
However, a VAW self-petitioner may still face a 204 (c ) fraudulent marriage bar if there is substantial evidence that prior marriage was fraudulent. Persons entered the United States pursuant to a Visa Waiver program, may be prohibited from adjustment of status based on VAWA, however, are allowed generally to adjust based on immediate relative petition.
If a VAWA self-petitioner is submitting their application form overseas, they may be subject to 3 and 10 years unlawful presence bars when filing for immigrant visas.
Approval or Denial
A VAWA self petitioner whose petition is approved is eligible for a work authorization. In fact, once USCIS approved I 360 form, it will automatically issue C(31) work permit or EAD card to the petitioner. In addition, a VAWA self-petitioner may also be granted deferred action or protection form removal/deportation. Requests for deferred action has to be submitted to the Vermont Service Center.
A VAWA beneficiary who is a spouse or a child of USC may file for their naturalization within 3 years after receiving their permanent resident status. The same is true for I -751 waiver applicants whose I 751 petition to remove conditions was granted due to abuse by the USC spouse. Memo, Yates, Assoc. Dir. Operations, HQOPRD 70/33.1 (Jan. 27, 2005).
A denial of the VAWA self-petition may be reviewed by the AAO. A motion to reopen and a motion to reconsider may also be available. Note that the US law makes it illegal to release any information about a battered spouse or a child applicant. Abuser's statement against the self-petitioners cannot be used by the USCIS or ICE officers, unless they are independently collaborated.
If you need help with a VAWA case, call our office to schedule a conditional consultation at 917 885 2261.